Dorr and Clark Funeral Home
2303 Harlan Street • Falls City, NE 68355
United States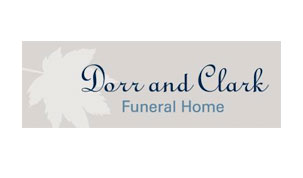 In 1972 Russell E. Dorr moved the Dorr Funeral Home into this location at 23rd and Harlan Street after building a new facility. The facility housed the Dorr Funeral Home until 2001 when it then became the Dorr & Clark Funeral Home after Dorr Funeral Home purchased the Clark Funeral Home and combined both businesses into one at the present location.
We feel it is important that you are advised and served by someone who knows the community and your traditions as well as offering flexible options in making funeral arrangements. We feel the families we serve are deserving of the dignity and respect that no one else can offer. Funeral homes come and go, we are proud to have a long standing tradition of service in the Falls City community.
Our funeral home provides many services, including advanced planning, cremation/celebration of life and aftercare services.
Falls City Economic Development and Growth Enterprise (EDGE) is an outstanding way for us to give back to a community that has been so kind to us. Owner Brian Daake currently serves on the EDGE Board of Directors. Mr. Dorr would have been proud to have his name associated with an organization that promotes the growth and betterment of Falls City.