Community Medical Center, Inc.
3307 Barada Street • Falls City, NE 68355
United States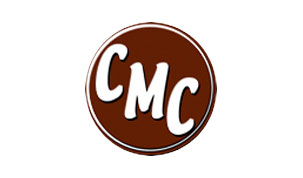 November 23, 2009, marked a momentous day for Community Medical Center (CMC) and its commitment to continue [Community Medical Center Front] serving the area by opening the doors to a new $21 million medical facility. Founded originally in 1918, CMC was the fifth hospital in Nebraska to receive accreditation from the American Hospital Association. Building a new health facility confirms the dedication and promise as a valued and trusted health partner with area citizens.
Centered on patient care, the 68,000 square foot hospital boasts 24 single-occupancy patient rooms and two labor-delivery-postpartum-recovery (LDRP) suites. A state-of-the-art surgical center, 16 slice CT scanner and spacious physical therapy department are among the enhancements patients will find at CMC. What hasn't changed are the more than 160 employees of Community Medical Center and their dedication to providing excellent quality care.
In the new facility, CMC continues to provide a full range of medical services; acute hospitalization, skilled nursing recovery, surgery, obstetrics, emergency department, laboratory, diagnostic imaging, oncology and chemotherapy, physical and occupational therapy and cardiac rehabilitation. In order to give primary care se [Community Medical Center Surgical Room] rvices to county residents, we operate Family Medicine Clinic in our new facility in Falls City, as well as Humboldt Family Medicine in Humboldt (NE). Additionally, physician specialists from major medical centers in Lincoln, Omaha and St. Joseph (MO) maintain active part-time practices in the new specialty clinic at CMC.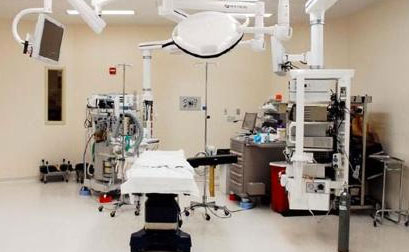 Community partnerships include Good Beginnings Program for all new mothers and babies - Baby, Birth & Beyond Program, active diabetic education classes, the F.I.T. wellness program, stop smoking classes, I Can Cope cancer support group, grief support and the hospital community health fair. The CMC Volunteer Program is an active group of citizens that provide an invaluable service of patient, family and visitor assistance at the hospital. In addition, CMC supports numerous community events, organizations and activities through sponsorship, employee volunteerism and civic group membership. CMC is an active member of Falls City Economic Development and Growth (EDGE) and was named EDGE 2009 Investor of the Year. CEO Ryan Larsen currently serves on the Board of Directors.
Community Medical Center measures its success in the quality of care received by patients, the impact made on the health of the community, the fiscal stability of the facility and the extent of which physicians, clinicians and other health professionals are able to practice meaningfully at the hospital. The hospital staff members are proud to be a part of Falls City, serving southeast Nebraska for more than 90 years. The future of healthcare is exciting with the new hospital and the vision of a healthy and happy community!