Community & Business Leaders Honored During the Falls City EDGE Annual Banquet
Wednesday, February 15, 2023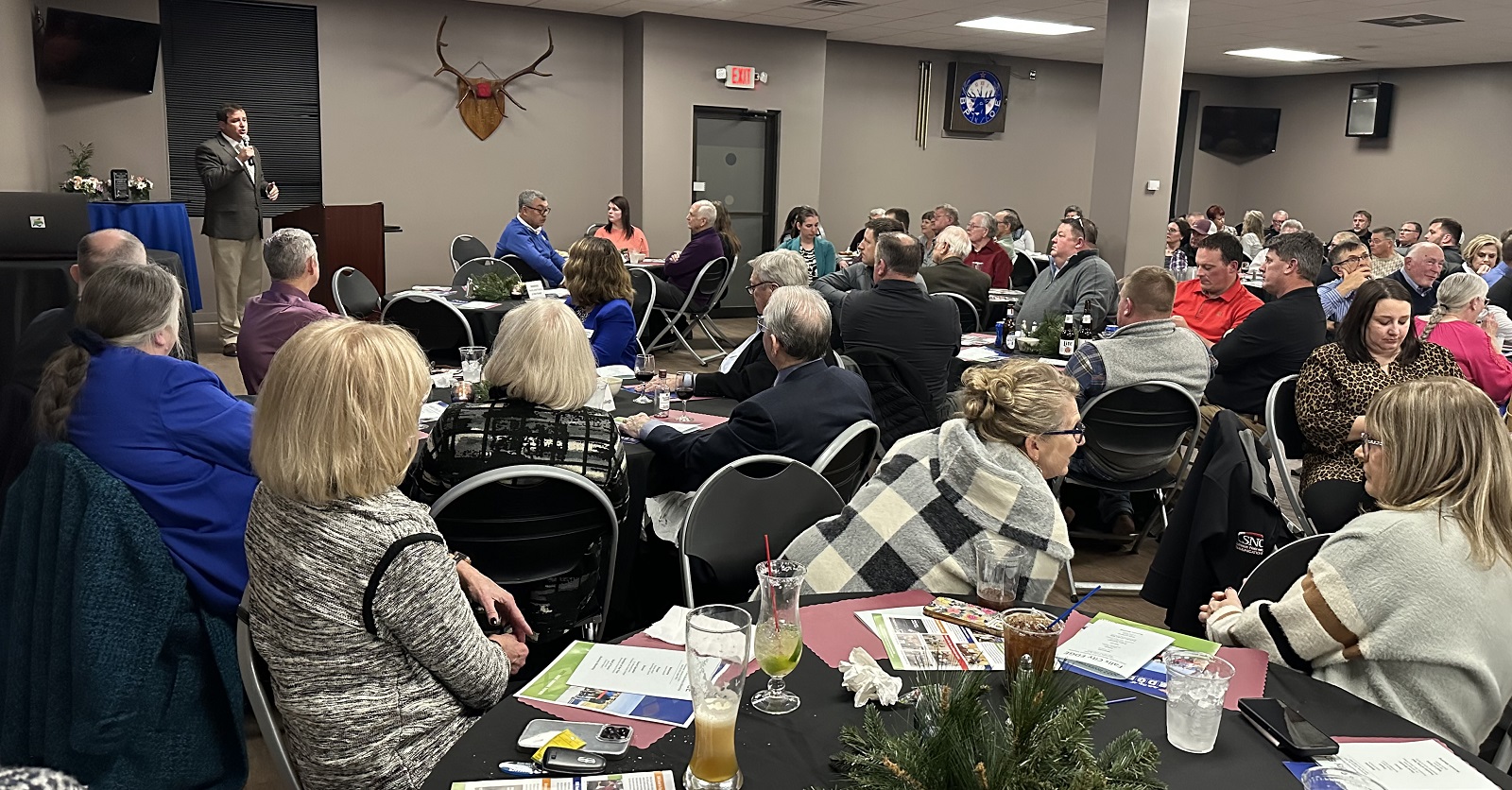 In January, Falls City EDGE held an Annual Banquet where they recognized community and business leaders who have made an outstanding contribution to Falls City. During the banquet Bosselman Pump & Pantry received the Investor of the Year Award and Ken Kunce and Charlie Radatz were inducted into the EDGE Wall of Fame.
"Falls City is an incredible community that has been made even stronger by Bosselman Enterprises opening Pump & Pantry," said Lucas Froeschl, Executive Director, Falls City EDGE. Bosselman Enterprises, headquartered in Grand Island, NE is a fourth-generation company with roots in Nebraska. They were one of the state's first truck stops in 1948 and have grown exponentially. They purchased the existing Sapp Brothers Phillips 66 gas station on 15th and Harlan Street, rebranded it to Pump & Pantry in December, making it one of their 49 locations in the state. They also opened hi-flow diesel lanes where the former Mid-Town Service Center was located. "At Pump & Pantry, Bosselman has created access to diesel fuel for the ag and transportation community - something that has been an EDGE objective for many years. So, their investment will have ripple effects throughout the community," said Froeschl.
Continuing to attract new investment to Falls City is important for the community and a large part of EDGE's mission. But, this wouldn't be possible without community support. Some Falls City residents have spent years dedicatedly working on improving Falls City, growing their companies, and generally making life better for everyone. Two of those people were inducted into the EDGE Wall of Fame this year - Ken Kunce and Charlie Radatz.
The late Ken Kunce was an extraordinary entrepreneur, pharmacist, and business owner, working for four decades in Falls City. He owned Ken's Pharmacy, a popular hang out for coffee drinkers and the lunch crowd. He tried to retire in 1988 but his entrepreneurial spirit led him to open a second pharmacy - Falls City Pharmacy in 2004. Ken won numerous awards as a pharmacist but also found time to serve the community. He co-created the Hot Air Balloon Festival, led fundraising efforts for the Falls City Library and Arts Center, was a parade Grand Marshall, member of the Chamber, Elks, Knights of Columbus and so much more. "Ken selflessly contributed to Falls City and played a significant role in helping our community maximize its potential," said Froeschl.
Like Ken, Charlie Radatz made an outsized impact on Falls City. As the 26-year owner/operator of KTNC radio station, Charlie was a champion for grassroots economic development, serving as the inaugural President of the Falls City Community Redevelopment Authority. He approved TIF projects that would help to transform the city for generations. He also organized the annual KTNC Farm and Home Show, bringing 2,000+ people to Prichard Auditorium, was active in the Jaycees and is a member of the Elks Club, Lions and others. Perhaps one of Charlie's biggest impacts is the completion of the $27.7 million Missouri River Bridge at Rulo - something he helped to bring about through one of the most successful letter-writing campaigns in state history. When reflecting on the impact EDGE has had on the economic development of Falls City, Charlie once said, "It is an economic development public-private partnership with a tremendous record of achievement" - high praise from someone who has accomplished so much.
"Our Annual Banquet is an opportunity to recognize and celebrate the businesses and people in Falls City that make our community an incredible place to build a future. That's what we're doing here - working together to build the brightest possible future for Falls City and I am confident we have the leadership and support necessary to do it," said Froeschl.
For more information on Falls City EDGE and our 2022 accomplishments, read our Annual Report.